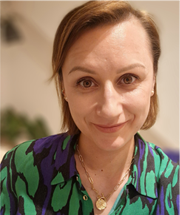 Hi, I am Weronika Pawlowicz, the founder of Ceiba Community Support.

   I wanted to tell you a little about my clinical training and my experience within a Health and Social Care sector.

   I started my professional journey in 2002 when I began studying Psychology at the University of Adam Mickiewicz in Poznan, Poland. In July 2007, I gained a Master's degree with clinical specialisation. Whilst at University I was a trainee for the City Council of Poznan, and had placements in various mental health units where I was required to assess people with mental health issues such as schizophrenia, bipolar disorder, depression, eating disorder or self-harming. I was also a volunteer for a local charity, supporting a young female with a learning disability to improve her social and communication skills. After my graduation I decided to move to the UK to gain more experience within the Health and Social Care sector.

   I have now been working in this sector for almost 12 years. In that time I have worked with people with many different conditions and issues. The focus of this work has always been the transition of service users into the community from institutional settings. Key to the success of this process was developing their ability to express their own identity and live as independently as possible.

   The idea, to create Ceiba, began in 2014. Having managed the successful transition of a number of Service Users into the community I saw the impact that building constructive adult to adult relationships can have on an individual's future. I wanted the opportunity to develop these ideas and to create an organisation where the Service User outcomes would always remain the priority. The way that Community support and rehabilitation is delivered is changing. Creating Ceiba now allows us to build our service model around the current needs of all our stakeholders.

   Partnership is essential to the development of Ceiba and we would welcome any input you may care to give us. If you would like to contact me please do so on the number below.

Yours sincerely,





MBPsS (242596)

Tel: 07514 614 870


Our Support Managers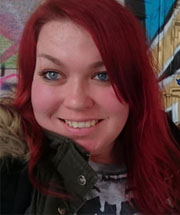 Gwen

Hi! I'm Gwen, I've been working with Ceiba since 2018 and am one of the support managers. I grew up in South Africa but moved to the UK in 2014. I have been working in the health and social care industry since 2014 and have supported individuals with varying needs in residential, hospital and community settings. I immensely enjoy learning and have obtained a BA (Hons) degree in psychology and criminology. In 2019 I completed an MSc Healthcare Management degree. I am currently working towards completing a level 5 NVQ in Leadership in Health and Social Care. Outside of my work responsibilities I enjoy bingeing on films and series, travelling and going to watch live music. I have a reputation for being a bit of a cat lady but have a love for all animals and an appreciation for the outdoors.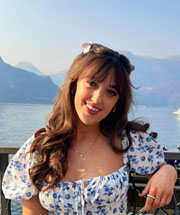 Laura

Hi, I'm Laura! I'm one of Ceiba's support managers and have been working with them since 2020 when I graduated from my Psychology (MA) degree in Edinburgh. In my role, I am responsible for managing staff members and service user care plans, as well as supporting individuals day-to-day to reintegrate into the community and build independent futures. I mainly work with our younger service users who have personality disorders and are starting a life for themselves outside of institutions. In my free time, I can be found with my family and cats, exploring new places, or reading mystery thrillers and then staying up at night because of said mystery thrillers.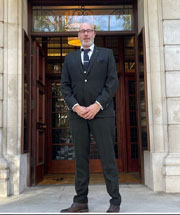 Stu

Hi, my name's Stu and I'm a Support Manager. I have 14 years experience working in the sector with a wide range of people and settings. I'm a qualified Forest School teacher and I incorporate many aspects of this and modern Ecotherapy methods into my work. I'm a big advocate of getting outdoors and connecting with nature, whether that be in your garden, the countryside and the woods or in a local park/green space. Outside of work you can normally find me in my garden or in my workshop where I dabble in woodworking. I'm a Liverpool fan and I enjoy live music, comedy gigs and movies, when time allows!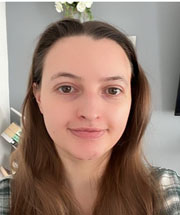 Katie

My name is Katie. I am 27 years old. My role in the company is a support manager. I am responsible for monitoring medication stock for some service users, reviewing and updating support plans and risk assessments and carrying out some staff supervisions/ appraisals. Service users can speak to me if there is something they want adding to their support plan, or if there is anything they want to change. When I am not at work, I'm very much an indoor person. Usually, I'll be sat reading a book, or watching and rewatching all the marvel movies! I enjoy spending time with my family, and love babysitting my nieces and nephews. If I go out, I mostly enjoy going to do something I haven't done before, such as visiting the London dungeons, or comic con.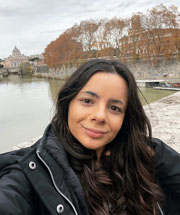 Lorena

Hi, my name is Lorena and I am a support manager. I have been working with Ceiba since I graduated from my Psychology (MA) degree in 2022. I also obtained my Criminology and Psychology (BA) Hons degree in 2021. I really enjoy learning new things and have a passion for languages. I currently speak English, Spanish, French, some Arabic and British Sign Language and I am hoping to add some more to the list soon. What I most appreciate about my job is the great variety of tasks within the role, as well as the opportunity to accompany and support individuals into their reintegration in the community and working alongside my team and helping them when needed. Outside of work, I like to spend time reading or watching all sort of films and series. I love being outdoors, either travelling or simply discovering new places and cultures!




Our office staff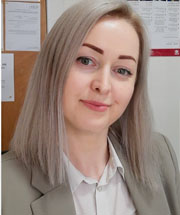 Ilona

Hi, I am Ilona. A dedicated Office Administrator who oversees operations within our company's office. I have six years of experience in the Health and Social care sector and have gained various additional skills on my journey. I am very proud to support our fantastic, hard-working teams along with the Service Users. I thoroughly enjoy my role, which offers an excellent variety of tasks, including admin, finance, and HR. Personally, I love late-night reads, especially non-fiction books, good food and exploring new places. I also enjoy a lot of time outdoors with my young family.